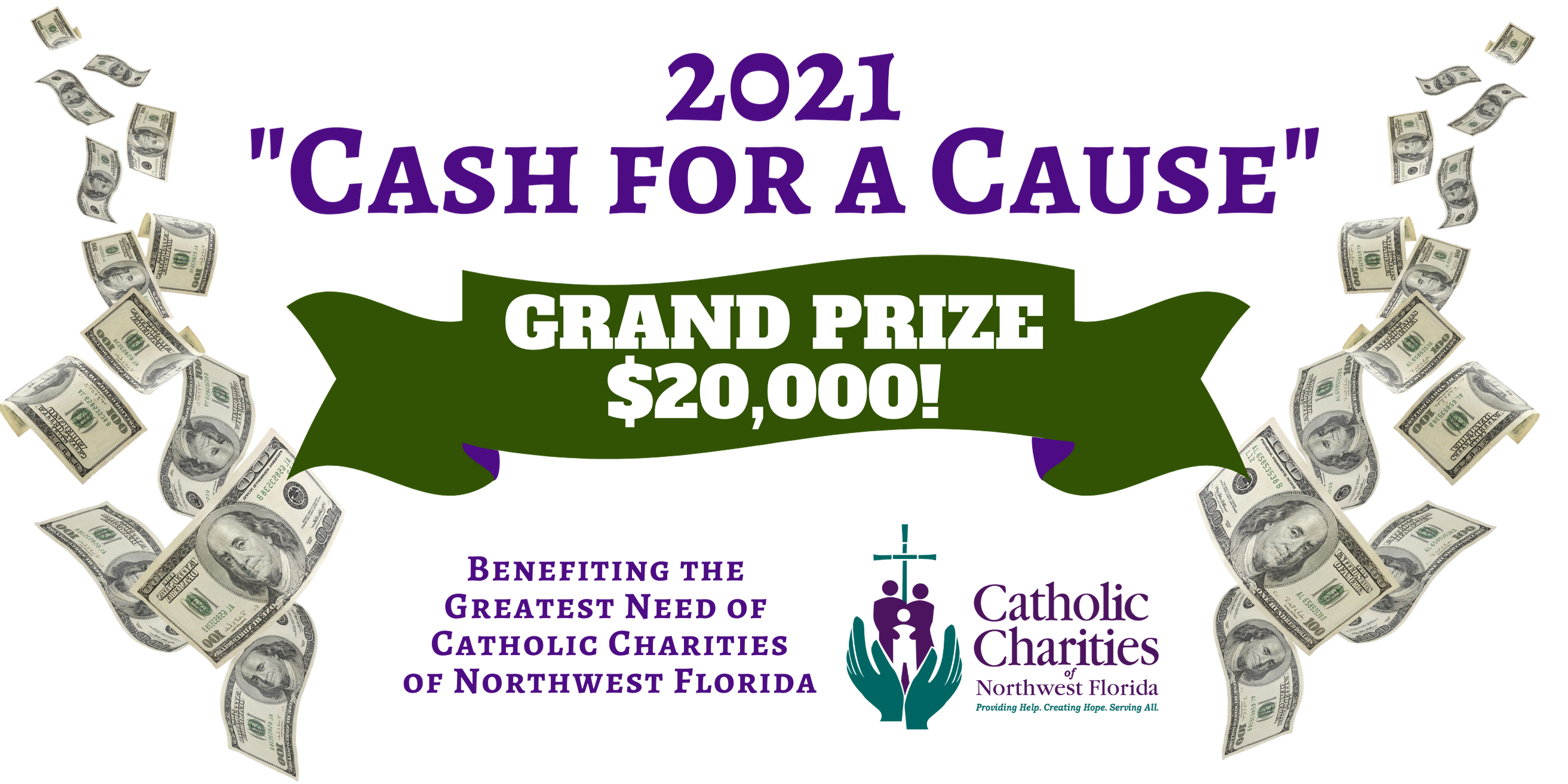 It's that time again! The 2021 Cash for a Cause is underway, and for a suggested donation of $100, you will have a chance to win $20,000 and - at the same time - help our neighbors in need.
Tickets will be available until 10am CDT on April 23, 2021 or until 1,500 entries are accepted, whichever comes first. The drawing will be held later that day at 1pm CDT, and you do not have to be present to win.
Please review the details below, and then click the link to review the Official Rules and Regulations.
Best of luck, and thank you for your support of Catholic Charities of Northwest Florida and those we serve.
PURCHASE YOUR CASH FOR A CAUSE TICKETS
IMPORTANT NOTICE: ALL PARTICIPANTS MUST REVIEW AND AGREE TO THE OFFICIAL RULES AND REGULATIONS PRIOR TO ENTERING THE DRAWING.
PURCHASE YOUR CASH FOR A CAUSE TICKETS