Our work is not about us.  
It's about those we serve.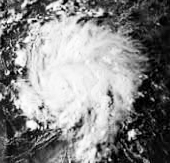 The damage from Hurricane Dorian is significant!  The amount of individuals who have lost absolutely everything is staggering.
The need for assistance will be greater than ever!  Disaster Relief and Recovery is what Catholic Charities does for our neighbors who have been impacted by a hurricane.  Please help us support those whose lives will be forever changed by this disaster.
Every gift at every level will make a difference for one of our neighbors who will be impacted by Hurricane Dorian!!
Please don't underestimate how your gift can make a difference!
We could not fulfill our mission without your support.
How can we serve so many people?  Through generous contributions from people like you.
We sincerely appreciate your prayerful consideration of a gift that will provide hope to those who need it most.