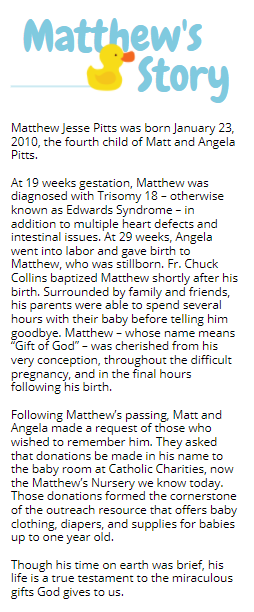 Our mission is to provide help, create hope, and serve all. Matthew's Nursery is one way we strive in that mission.
Matthew's Nursery provides parents of infants, up to one year of age, with items such as clothing, diapers, and other baby needs. It is a ministry of Catholic Charities of Northwest Florida that serves as an outreach for the tiniest of the vulnerable population.
All who come to us are served regardless of race, religion, or ethnic origin. Last year, we helped 602 families keep their babies safe, warm, and comfortable.
Donations of new or handmade baby items and financial support are gratefully accepted.
FIND OUR MATTHEW'S NURSERY WISHLISTS ON AMAZON
Matthew's Nursery Wishlist
Panama City
Matthew's Nursery Wishlist
Tallahassee
Matthew's Nursery Wishlist
Pensacola
Matthew's Nursery Wishlist
Fort Walton Beach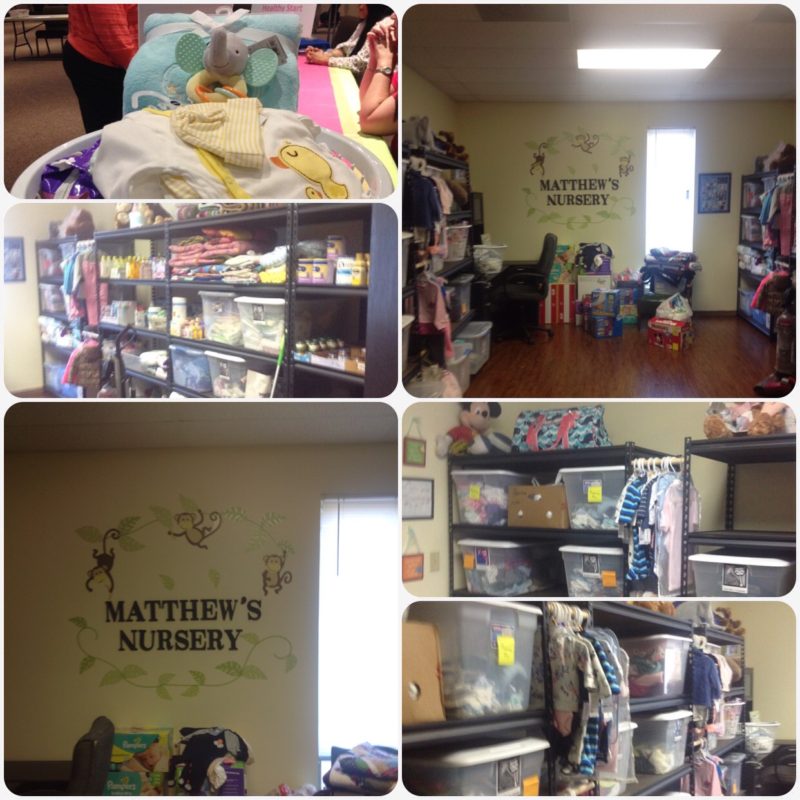 GENERAL SUPPLY NEEDS:
Diapers
Baby Wipes
Baby Shampoo
Diaper Rash Cream
Baby Bottles
Baby Lotion
Towels and Wash Clothes
New or gently used baby clothes & onesies
Receiving Blankets
Books or Toys
Financial Gift (designate for Matthew's Nursery)
To make a donation to Matthew's Nursery:
Matthew's Nursery Locations:
Tallahassee Office
1380 Blountstown Highway
Tallahassee, FL 32304
850.222.2180
Panama City Office
3128 E. 11th Street
Panama City, FL 32401
850.763.0475
Pensacola Office
1815 N. Sixth Avenue
Pensacola, FL 32503
850.436.6425
Fort Walton Beach Office
11 First Street SE
Fort Walton Beach, FL 32548
850.244.2825