For the safety of our clients and staff, services are available by appointment only.  No walk-in appointments at this time.
Anyone entering Catholic Charities is required to wear a mask.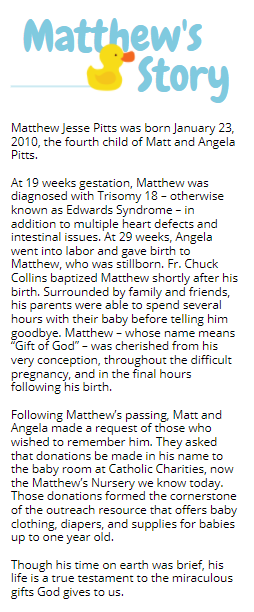 Our mission is to provide help, create hope, and serve all. Matthew's Nursery is one way we strive in that mission.
Matthew's Nursery provides parents of infants, up to one year of age, with items such as wipes, diapers, and other baby needs. It is a ministry of Catholic Charities of Northwest Florida that serves as an outreach for the tiniest of the vulnerable population. All who come to us are served regardless of race, religion, or ethnic origin.
Donations of new or handmade baby items and financial support are gratefully accepted.

FIND OUR MATTHEW'S NURSERY WISHLISTS ON AMAZON
Matthew's Nursery Wishlist
Tallahassee
Matthew's Nursery Wishlist
Panama City
Matthew's Nursery Wishlist
Pensacola
Matthew's Nursery Wishlist
Fort Walton Beach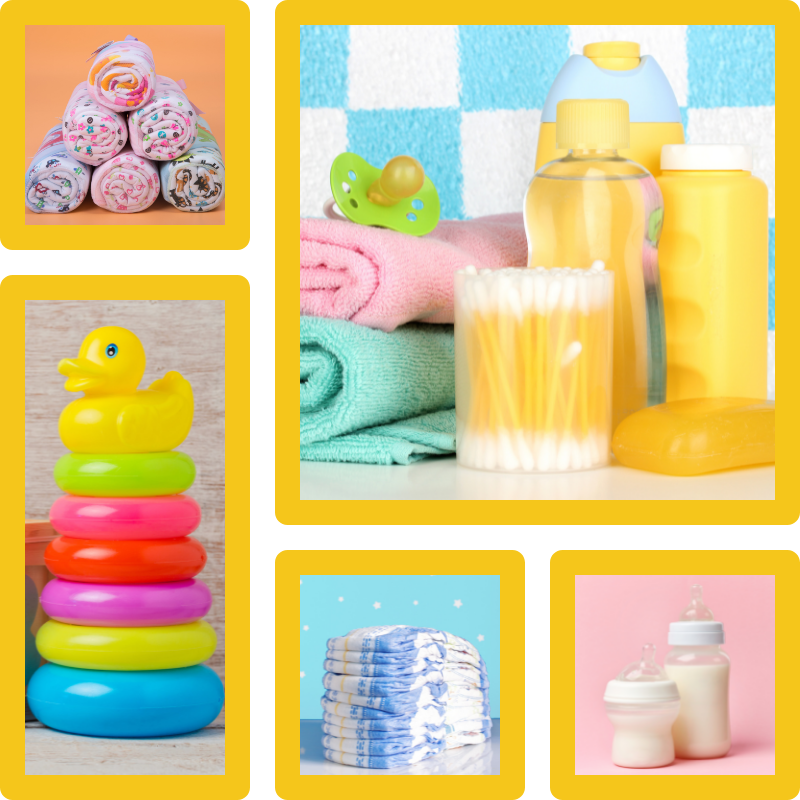 GENERAL SUPPLY NEEDS:
Diapers
Baby Wipes
Baby Shampoo
Diaper Rash Cream
Baby Bottles
Baby Lotion
Towels and Washcloths
Receiving Blankets
Books or Toys
Financial Gift (designate for Matthew's Nursery)
Matthew's Nursery Locations: